Matthew, I wanted to show you how great The Bull Tool did on my corners. It looks like a professional did them. Thanks so much, and my wife is happy with them also. Thanks again.
– Dave
---
Great product!! Anyone painting the inside of their home with rounded or bullnose corners needs this.
– Anonymous
---
I used the Bull tool not only for the rounded corners when painting but also the square corners when I was painting my new baseboards. Ensured my painting looked really sharp!
– Barbara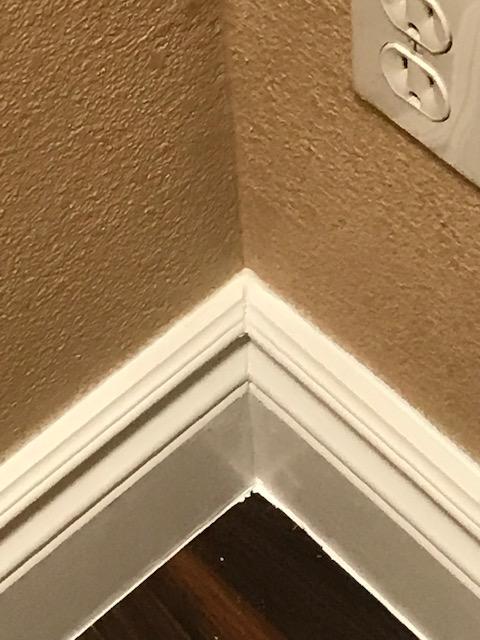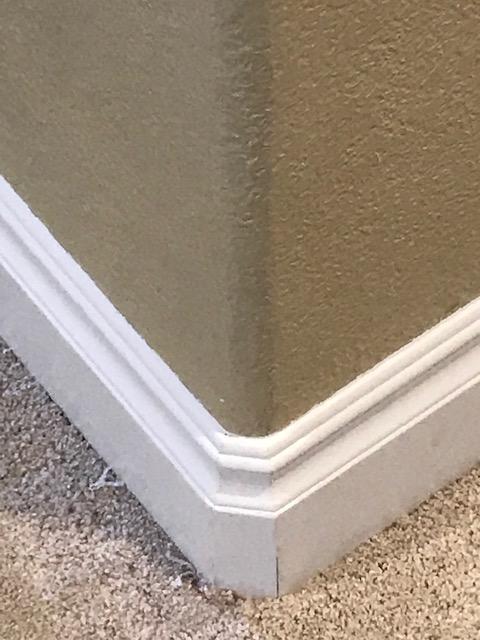 ---
I just wanted to let you know that your tool worked perfectly for me!!! The Bull Tool is a lifesaver and I only wish I would have found it sooner! Like I told you over the phone- I have tried several other methods of painting the bullnose corners and NOTHING worked like your tool! I painted the archways in my house and your tool allowed me to choose the exact placement of my color transition on the rounded corner. The other plastic tool I ordered from Amazon only gave me 3 options for marking around the bullnose, where yours gave me 10+. I did mark my lines every 2 inches around the archways because I wanted more guidance for the tape, but the process was extremely quick, easy, and consistent. Your rounded tape corners worked perfectly too! I am an artist with a very steady and level hand so I didn't actually plan on using the rounded tape pieces that came with the tool. I figured I could eye-ball the one-inch curved line where the bullnose wall meets the baseboard. On my first corner, I decided to try the rounded tape just because they came with the tool, and why not? I was surprised after I removed the tape at just how perfect the edge looked! I can paint a pretty straight and perfect line by hand, but the Bull Tool and the pre-cut tape made my work even more perfect than I thought it could be. Kuddos for such a wonderful invention! I really hope it becomes as popular as it should be!
Anyway- I love love love your product! I can't wait for the day that everyone discovers how helpful it is and it tops every search result for "how to paint bullnose corners" on the internet! Thanks again for inventing it! Best of luck!
– Steph W.
---
I have used bull tools and they have shortened my time painting and consistently gives a clean look. It is a great product.
– Karen S. (Colorado)
---
Thanks for sending a sample of the bull tool, my guys have been using it on all my interior jobs with bullnose corners. We normally guesstimate where our color transition lines will go with subpar results. Now with the bull tool we can measure where our tape will go with great results "Straight Lines".
– Jay Schellenberger, President
Straight Edge Painting Inc.
Las Vegas, Nv.
---
This is something realistically anyone can use!
I met Matt through his chiropractor business.
At the time I was building a home and asked if I could try a pack of his Bull nose corner tape, it cut our project time way down.
It took us minute to get it right but then we moved along and it made the corners look great.
– Tony
---
Thanks for sending over the pre-cut painter's tape, I've been using the pre-cut tape for all the houses with rounded baseboard corners. It saves us a lot of time; we normally put multiple small pieces of masking tape on 1 round corner, now we just put 1 pre-cut painters tape on the top of each rounded baseboard top.
– Jay Schellenberger, President
Straight Edge Painting Inc.
Las Vegas, Nv.